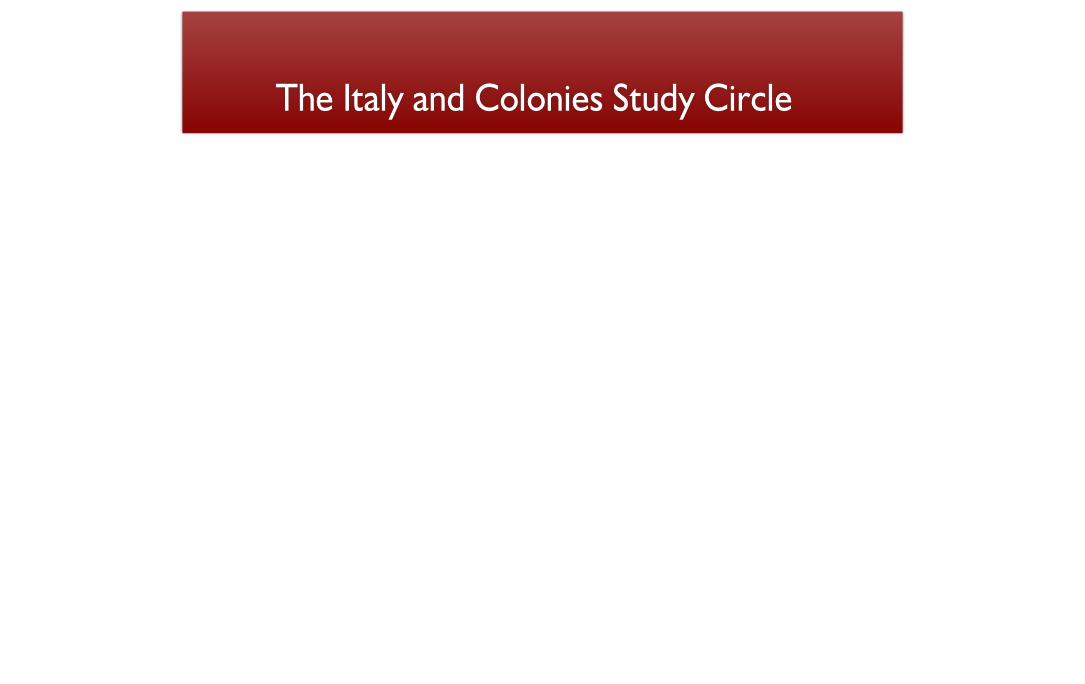 Richard Harlow is the Chairman, Secretary, Auctioneer and Founder of the society. He is a Past President, Chairman and Life Fellow of the Society of Postal Historians, Academico of the Associazione Italiana Di Storia Postale, and Past Secretary, President and Hon. Life Member of the Twickenham Philatelic Society.







Giorgio Migliavacca. Following the passing of our dear friend John Downs who served as our President for nearly nine years, we are happy to say that Giorgio Migliavacca has been appointed as our new President. (As you can see below, Giorgio is also the editor of our journal, a post that he has held since 2013).
Alan Becker is a life-long philatelist and erudite postal historian. He is a founder member of this society, a past auction secretary and past treasurer. He is a Fellow of the Society of Postal Historians (SPH) and a member of the Huntington Philatelic Society.
Grahame Lindsey is the Librarian. He has been collector since childhood and now specializes in Italy and Greece. He is a founder member of the Study Circle and past packet secretary. He is a Fellow of the SPH, a member of Hellenic P.S. of GB, and the Worthing Society of Postal Historians.
Tony Clayton is the Packet Secretary. He is a life-long collector, specialising in Italy, Trieste and Italian Colonies, and GB booklets. He was formerly Secretary of the Telford PS (1976-8), and President of Guildford and District PS (2003-2005), and is now Chairman of Grantham Stamp Club.
Paul Woodness is the Publicity Officer. He has been a member since 1980 and his main interest is the postal history of the Dodecanese Islands. He is a member of the Portuguese PS, an associate member of The SPH and has been Secretary of the Solihull PS since 1994.
Andy Harris is the Treasurer & Membership Secretary. He a life-long collector now focusing on Italian Postal History. He was the Journal Editor for 11 years (2001-12). He is also an associate member of the Society of Postal Historians (SPH) and is the Webmaster for both the this society and the SPH.
Giorgio Migliavacca is the editor of the journal Fil-Italia. He is a renowned philatelic collector, journalist and author of hundreds of articles and numerous books for which he has won gold medals and many other awards. He is an Academician of the Italian Academy of Philately and PH.