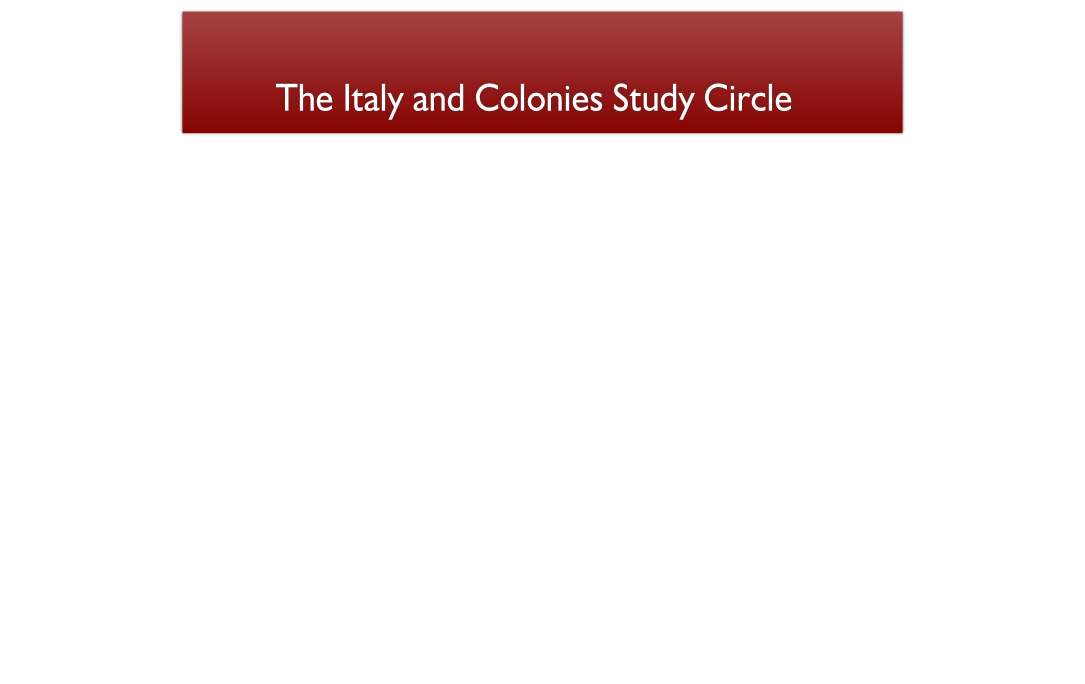 Meetings are held in London at the Union Jack Club

(near Waterloo Station)


Remaining dates for 2016 plus 2017 are:-
The Italy and Colonies Study Circle is a society dedicated to the study of the stamps and the postal history of the Italian area. (

Why Italy?

Click here!) . The membership is drawn from around the world, with the majority coming from the UK, Italy and the USA. UK members meet four times a year in London, and there is usually at least one overseas meeting each year, often linked to an international stamp show.
The society publishes a highly acclaimed quarterly journal called Fil-Italia. It is the only significant source of information on Italian philately in the English language.


The society holds an auction for members at each London meeting, and there is a thriving packet system and library.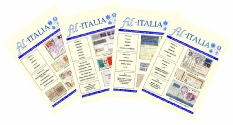 Auctions
Regular Meetings


10th December 2016
and for 2017
25th March, 24th June,
23rd September &
16th December
Other Meetings and Activities
30th Sep - 2nd Oct 2016 - Weekend meeting at Lea Marston,
(Contact Secretary for details)
New ICSC Handbook just published (click below for details)
Publications
Fil-Italia
Subscriptions
Library
Packet
Summer 2016 issue of Fil-Italia was posted on 3rd August
Web Site updated 26/9/2016
(The next issue of Fil-Italia is at the Printers)